[
Wikipedia (en)
Wikipedia (fr)
RDC
]
Patrice Lumumba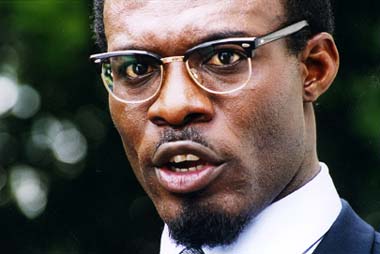 Patrice Lumumba, the hero of Congolese Independence
Patrice Lumumba, the hero of Congolese Independence, had not yet turned thirty when the first troubles after the botched up de-colonisation of his country pushed him to the front of the international political scene. In a few years, from being a post-office employee in Stanleyville, followed by several spells in prison for theft and inciting public disorder, he became the man the most vilified at the height of the cold war. A period which brought the whole world to the brink of war.
Elected Prime Minister of one of the richest countries in Africa, his fate as a tragic hero was already set, his assassination planned. He was only in office for three months.
All that was left was for his assassins to dispose of the body.
---